Winter School
---
January 08-13, 2023

Bormio, Italy
---
---
---

2nd SMART-X Symposium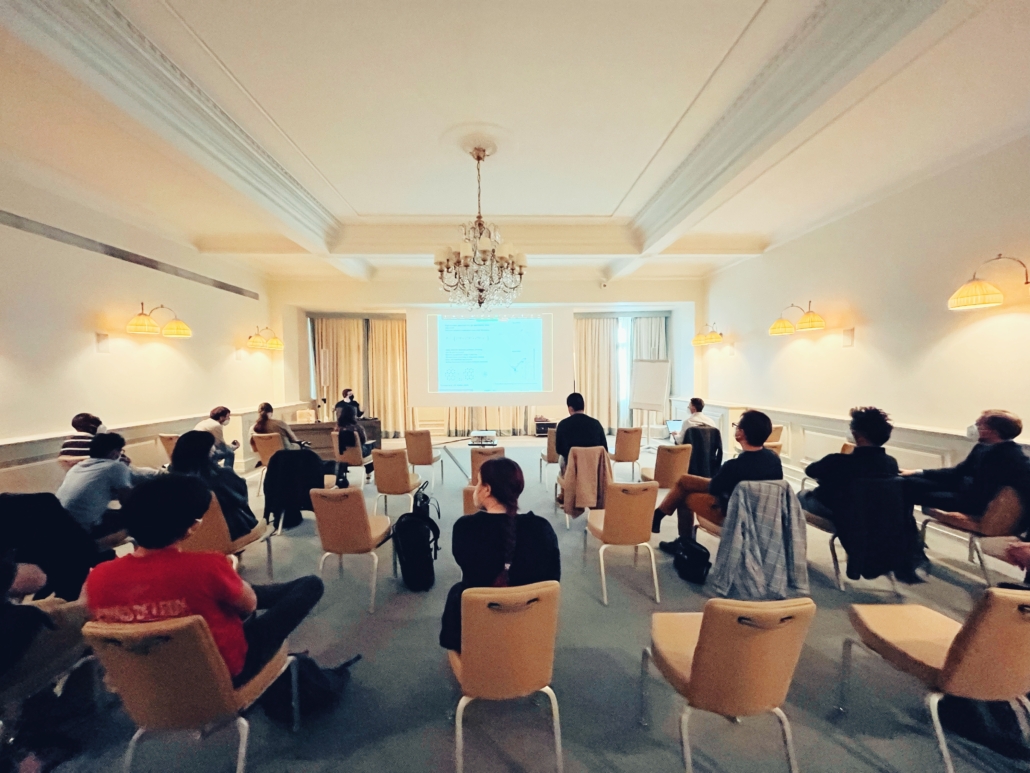 April 06-09, 2022

Trieste, Italy
SAVOIA EXCELSIOR PALACE
Riva del Mandracchio, 4
34124 Trieste
---
Invited Speakers:
Simone DiMitri (Elettra) Introduction to short wavelength coherent light sources: present and outlook (Open the presentation

here

)
Gianluca Stefanucci, NEGF methods for realtime simulations of interacting electrons and bosons
Andrea Caviglia (TU Delft), Coherent spin-wave transport in an antiferromagnet (Open the presentation

here

)
Anna Bergamaschi (PSI), Position sensitive detectors for the soft X-ray and EUV energy range: overview and new developments (Open the presentation

here

)
Nirit Dudovich (Weintzman institute of Science), Attosecond Interferometry
Scott Cushing (Caltech), Translating excited state X-ray measurements into physical phenomenaCaviglia Smart x 2022

Early stage researchers have presented their work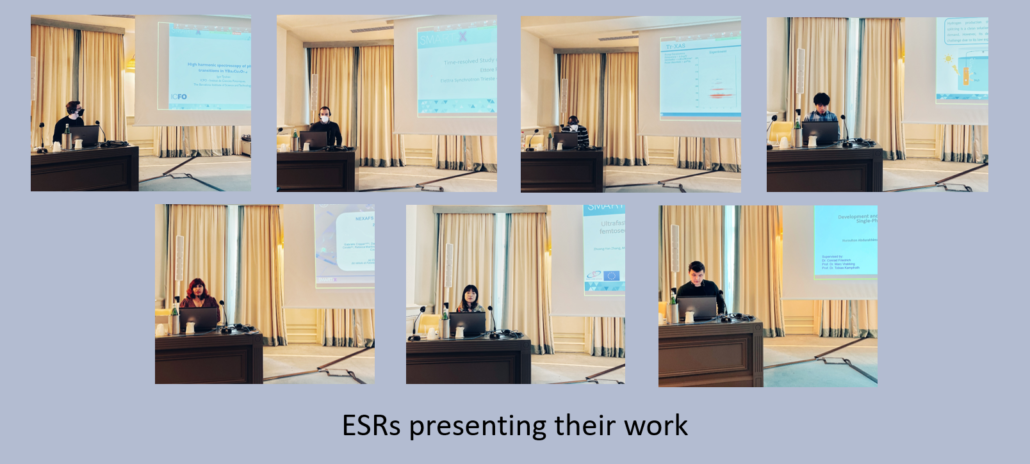 It has been organized a tour to the caves which was followed by a social dinner at the Malcanton restaurant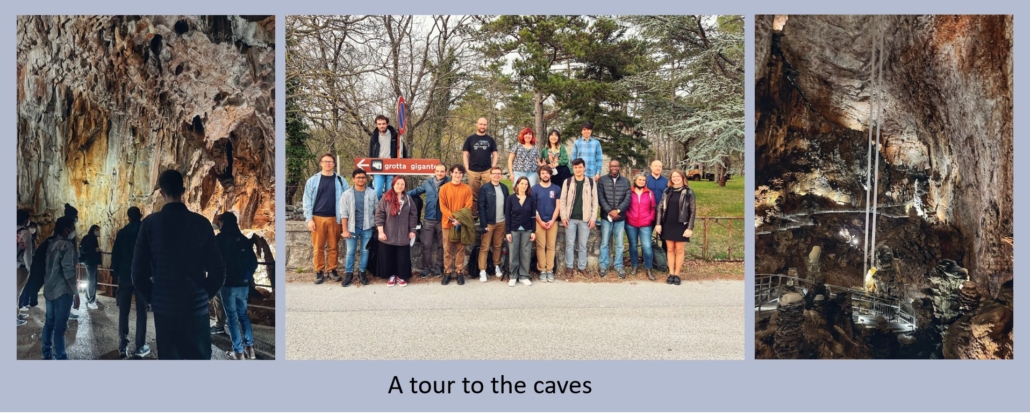 The third day was dedicated to the Supervisory Board meeting and ESRs activities (FAME Lab, SMART-X Optica chapter), which continued on Saturday morning.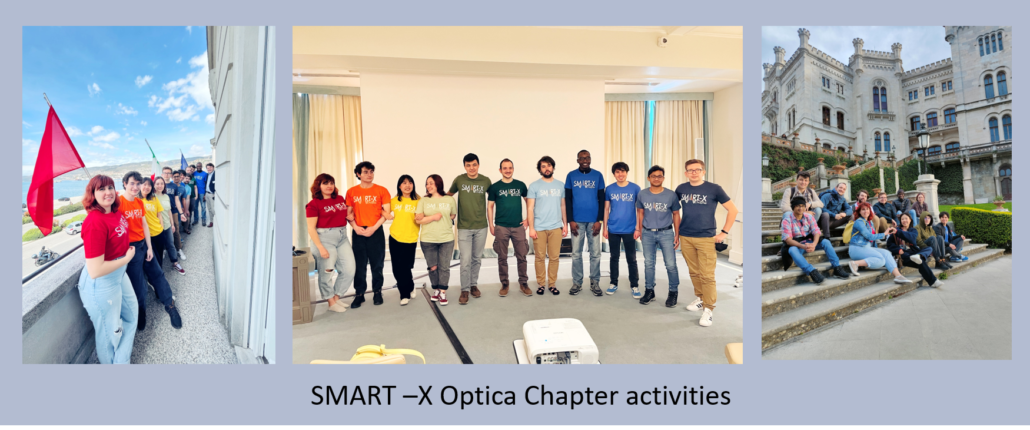 You can find more pictures of the event here
---
---

1st SMART-X Chapter Symposium

Online symposium about career paths in ultrafast science organized by the SMART-X Optica Student Chapter
January 27-28, 2022
Speakers: Dr. Bongiorno, Dr. Nicoletti, Dr. Negro, Dr. Marino, Prof. Cerullo, Prof. Lanzani.
---
The 1st SMART-X Chapter Symposium (1SCS) was planned as the first event by the SMART-X Chapter (Optica Student Chapter) and CNR-IFN, incorporating the SMART-X ITN Career Development Workshop. It took place at Politecnico di Milano, in Milan, Italy but due to the Covid-19 restrictions, especially in regards to traveling, it was performed in a hybrid way, with both online and in-person attendance options available.
The 1st SMART-X Chapter Symposium was held in January 2022, lasting two days, and was dedicated to the SMART-X ITN Career Development Workshop (Day 1), and Academic Career in Ultrafast Science (Day 2). It included six talks from invited speakers, three round table discussions, and a quiz session.
---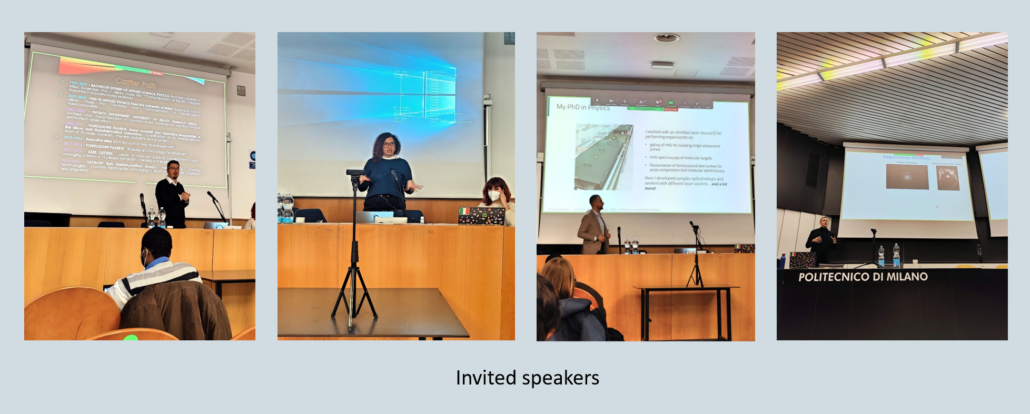 ---
Apart from the six talks given by the world-recognized experts in their fields, there have been three Round table discussion sessions, which were much appreciated by the participants. Both scientific and motivational questions have been raised and analyzed.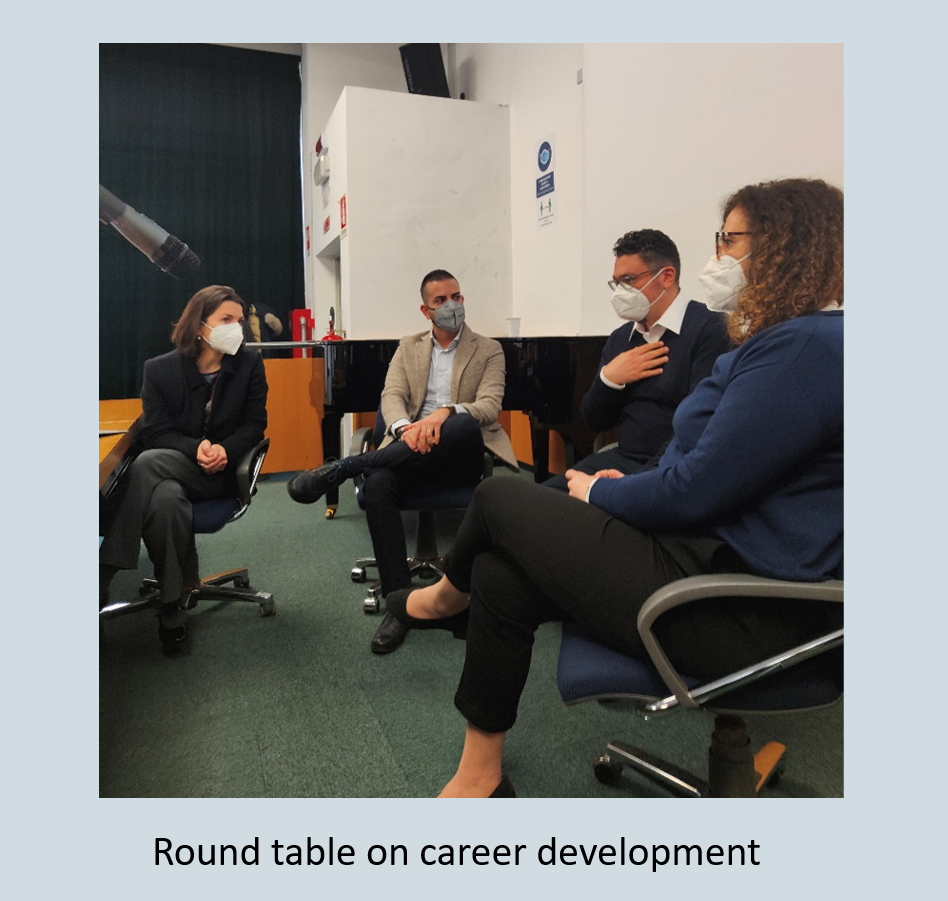 ---
During the symposium, every ESR, either in person or virtually, gave a talk on their activity and participated in ESR round table discussion. The ones who have participated in person, have visited the CNR-IFN laboratories.
---
Last but not the least, it was a great opportunity for the ESRs to finally meet each other.